ICEC World Congress 2018
16 maart 2018 om 12:24 door Communicatie DACE 0 reacties
The Australian Institute of Quantity Surveyors (AIQS) is proud to host the joint 11th International Cost Engineering Council (ICEC) World Congress & the 22nd Annual Pacific Association of Quantity Surveyors Conference in 2018.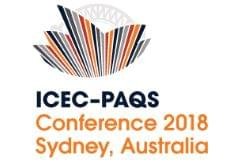 The event, which also features the 3rd International QS BIM Conference, is expected to attract over 400 local and international participants from a variety of professions including;
Quantity Surveyors
Cost Planners
Cost Engineers
Cost Estimators
Project Managers
Project Controls Managers
Contract Administrators
Cost Managers
Attendees will meet over the 3 days to discuss the latest techniques, standards and issues facing the industry today and in the future.
Click here for more information.
We look forward to welcoming you to Sydney in November.
Deel dit bericht
Reacties
Plaats een reactie